These links provided to you as a service of
Antion & Associates Communications
THIS IS THE FINE PRINT: These links are to organizations not affiliated with Antion & Associates. We are not specifically endorsing any particular product or service. --Heck, we have enough trouble endorsing our own hahaha.


FREE Subscription to GREAT SPEAKING E Zine
Speaker Marketing
Quality Sites
Speakers


FREE SUBSCRIPTION TO:
GREAT SPEAKING is the Electronic Magazine for Presentations Skills Tips, Speaking 4 Money, Speaking Business Referrals, Speaker Marketing, Speaker Humor, and other Public Speaking related Features. Click here for your FREE Subscription.


SPEAKER MARKETING
Note: Both these sites are highly recommended by Tom
http://www.GreatInternetMarketing.com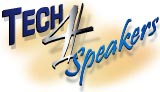 Tech4Speakers http://www.Tech4Speakers.com helps speakers use technology more efficiently and more effectively - in their presentations, in office productivity, in marketing, product development and in improving their online presence. Ask the experts and contribute your expertise!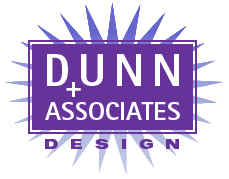 Dunn+Associates Design
http://www.dunn-design.com
Design that sells YOU and your PRODUCT! Bestselling book covers. Hot-selling back-of-room product package design. Attention-grabbing speaker presentation kits. Quick-response content/topic sheets. Dunn+Associates knows what it takes to get you noticed. Since 1985 they have served a host of top presenters including Tony Robbins, Ken Blanchard, and Dottie Walters.

"I have seen the work this firm puts out. They are fabulous! And, they are creating my next book cover." --Tom Antion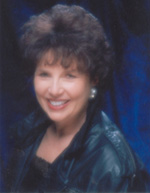 Sandra Schrift: http://www.schrift.com Personal success and business coaching for emerging and professional speakers and small business entrepreneurs. For over 10 years, Sandra Schrift has coached and advised executives, entrepreneurs and emerging and experienced speakers in the finer art of successful and effective public speaking. Sandra's unique offering of high energy and customized focus, along with useable and practical information, gets her clients the premium bookings and higher speaking fees they deserve. Visit Sandra for free speaking tips and a free 20 minute consultation at http://www.schrift.com . With a coach, you will do more!

Vicki Sullivan Since 1987, Vickie Sullivan has generated six figure revenue streams for experts who want more engagements, sell more products and services and get higher speaker fees. Vickie's blend of market intelligence and field-tested tools can get her clients results fast. Check out free online tutorial and newsletter at http://www.SullivanSpeaker.com


PRESENTATION EQUIPMENT
QUALITY SITES
http://www.public-speaking.org Best-of-the-Web in Inc. Magazine
Public speaking for professionals
SPEAKERS
Advanced Sales Training from Industrial Ego Sales Break traditional sale training rules to close more sales. Industrial Ego Sales offers sales training using the most advanced buyer-seller psychology.

Sheila Allee Communications http://www.sheilaallee.com Speechwriting services for executives and professionals in all businesses and industries.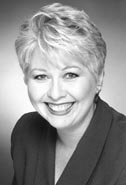 Laura Benjamin http://www.laurabenjamin.com Tested business management experience: Laura's managed operations teams of 75+, increased sales revenue $200K to $970K in 12 months, served 7 years USAF active duty, member of the National Speakers Association, 2001 President Colorado Springs Society for Human Resources Management, and author of forthcoming book, The 7 Awesome
Wonders™ of YOUR World.

Berkley Productions ~ The Great Voice Company
Susan Berkley is a top voice-over artist and communications expert. A former radio personality (including the Howard Stern Show), Susan's voice has been heard on thousands of TV & radio commercials and telephone lines. You've probably heard her say: "Thank you for using AT&T." Susan is the author of Speak to Influence: How to Unlock the Hidden Power of Your Voice, dozens of published articles, several comprehensive audio tape programs on voice-over careers, and more!

Her proven techniques are used by business and sales people, customer service representatives and even medical professionals who use their voices to soothe their patients. http://www.GREATVOICE.com

Crystal Jonas Bevans http://www.tapyourgenius.com When people want to tap the other 90% of their brain power, they call on Crystal Jonas Bevans. The founder of Tap Your Genius, and renowned expert in mind power and emotional intelligence, Crystal is famous for her innovative and inspiring keynotes, workshops, and seminars that yield real world results. Our most popular programs: Business Intuition©; Mental Feng Shui©; Reading Minds: The Secrets Body Language Reveals. Visit our site and find out some of the many reasons Crystal and her Tap Your Genius programs so popular. Be sure to check out our two exclusive complimentary offerings: "Here today, here tomorrow follow up service"© and "Meeting Planners' Dream Clause" ©.
Olympic Motivational Speaker Ruben is not a theorist.Ruben speakes from Olympic experience. He's used his personal effectiveness system to achieve success again and again in both the Olympics and in business. Ruben's funny, direct and on target. He doesn't pull any punches. He tells it like it is. He's on a mission to inspire and equip people to think differently, to take immediate action, and to produce better results.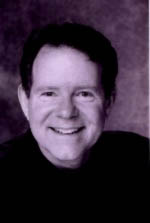 Robert Brents, "The 80/20 Guy" http://www.robertbrents.com works with organizations that want to focus resources on breakthrough objectives and with decision-makers who want to reach extraordinary goals. His mission as "The 80/20 Guy" is to be the speaker, writer and consultant who can help people and organizations identify opportunities and redirect resources appropriately. Robert shows clients how to improve the viability of their companies and/or the quality of their lives. Robert applies the principles of the Pareto Perspective to guide clients in becoming more effective in achieving their goals.
Terry Brock, http://www.terrybrock.com Noted International columnist and authority on computers, the Internet and marketing. GOBS of fun and info in his speaking programs!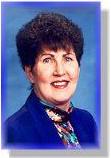 Marlene B. Brown M.S., CSP,CMC http://www.technotouch.com
CEO/President: MarmeL Consulting & TechnoTouch Marketing

Marlene B. Brown, is a business futurist, keynote speaker, sales and marketing consultant, strategic planner for the 21st century, writer, author and Web site Designer. Marlene delivers programs on Future Trends, Staying Competitive, Internet Marketing, Leadership, and Sales to corporations, small businesses, and associations worldwide. Contact her at 315-853-1318, and check out her client list, books, and credentials on her web site.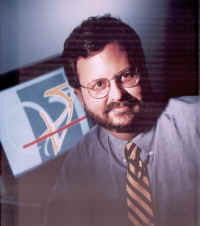 Professional Speaker Bill Bruck, Ph.D. http://www.bruck.com is a psychologist and futurist who focuses on the effects of rapid technological change on information intensive industries, integrating technical expertise honed over two decades with his understanding of
organizational systems and the people who make them work.

CleanJokes.net http://www.cleanjokes.net Hilarious Free Jokes via E-Mail. Humor designed for speakers, teachers, writers, clergy or anyone who speaks in public.

Dr. Joel Desaulniers - http://www.drdshumor.com - In today's turbulent business environment, professionals face a constant barrage of problems and stress in their jobs and in their personal lives. Dealing with these pressures and frustrations is a major problem. Dr. Desaulniers use of motivational humor in his presentation allows him to successfully promote the benefits of humor while giving his audience practical ideas for managing stress.

Roxanne Emmerich, CSP, CMC http://www.EmmerichGroup.com is listed in Sales and Marketing Management Magazine as one of the 12 most in-demand speakers in the nation. Motivational speaker, business expert, entrepreneur and author of "Thank God It's Monday: How to Build a Motivating Workplace."

Twice voted Entrepreneur of the Year. Built a seven-figure company and led a bank from zero to $35 million in less than two years. A perfect fit for management or sales meetings.
Janet E. Esposito, MSW, LCSW, BCD http://www.performanceanxiety.com is a therapist who specializes in helping people OVERCOME their FEAR OF PUBLIC SPEAKING. Janet leads an outstanding course focused exclusively on helping you to master your fear and transform it into an ability to present with confidence and power! Janet is also available for individual coaching. Please visit this site if you suffer from STAGE FRIGHT!
Joshua Feinberg's Small Biz Tech Talk - http://www.smallbiztechtalk.com
Joshua Feinberg is an internationally recognized small business technology expert, consultant, columnist, author, keynote speaker, and trainer. He is author of Building Profitable Solutions with Microsoft BackOffice Small Business Server 4.5, published by Microsoft Press, and editor of his own recently launched bi-weekly e-zine, "Tips", courtesy of Joshua Feinberg's Small Biz Tech Talk.
Dr. Gloria Jo Floyd Nursing, Consultant, Educational and Health Services (NCEHS) was established in 1978 by Dr. Gloria "Jo" Floyd (Ph.D. R.N.). Dr. Floyd is a nationally recognized author, speaker, consultant and survival strategist who has produced and/or presented over 1,000 workshops and seminars attended by thousands nationwide. For the past 21 years the company has been a provider of continuing education programs throughout the United States primarily for Health Care Providers as NCEHS is an approved provider for continuing education in nursing and social work. Other services of NCEHS include: continuing education courses for nurses and healthcare providers; consultant services for accreditation-licensure compliance; speakers bureau; data on home health, school nursing and survival strategies; home health documentation system; survival tactics for professionals, a comprehensive course on avoiding death and tragedy at school. Visit her websites at http://www.ncehs.com and
http://www.DrGloriaJoFloyd.com
Scott Friedman CSP, http://www.FunnyScott.com is a motivational humorist who will have your audience laughing and feeling good ... while opening minds to new ideas on mastering change, managing uncertainty, and creating the future. Scott's book, Using Humor for a Change has sold over …49 copies. He's perfect for lunches, dinners and … midnight snacks!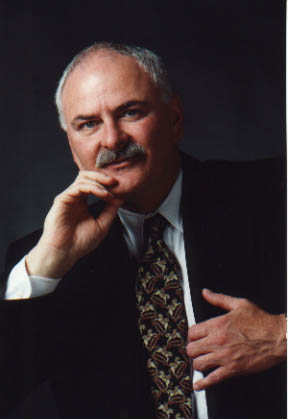 Reid Gervais http://www.workshopleader.com is an exciting and powerful speaker who takes you on a journey of discovery and transformation. He engages you with his personal genuineness and authenticity that can only come as result of his deep understanding. He is a prolific writer and author of the soon to be released "Your Choice your Future" and is reprinting "the Inner Passage" a book on meditation and the message of it's power to influence your lives, along with the techniques associated with the ancient way of peace, joy, and harmony.
Roger Gilbertson http://www.SunburstGuru.com/links.asp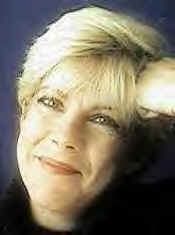 Patricia Gilmore, C.M.Ht.
http://www.BeBest.com
is a dynamic professional speaker that educates, enlightens and entertains. She is the
Un-Stress Manager
, a Master Hypnotherapist and a Japanese Acupressurist. She blends East and West so beautifully into her presentations adding lightness and wit to everyday "real" life situations. Can't find your keys? There's a point on your ear that will activate your brain power. Next day business meeting keeping you awake at night? Don't take a pill and be drowsy the next day. Invite Gilmore to show you how to
Push Your Points, NOT Your Buttons.
Techniques that
WORK!
Paul Goldner http://www.redhotsales.com The Sales and Performance Group is an internationally known training and consulting organization. Paul Goldner, author of the best selling sales book Red Hot Cold Call Selling and motivational speaker, is dedicated to enhancing human performance by providing custom tailored keynote speeches, training programs and consulting support in the areas of sales, motivation, management and team building.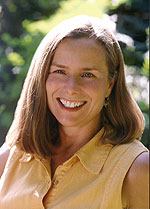 Molly Gordon http://www.mollygordon.com is an internationally acclaimed business coach whose Authentic Promotion courses and products teach independent professionals business practices that feed their souls as well as their bank accounts. Molly is a dynamic speaker and teleclass leader. Clients and students report that they market more often, more effectively, and more joyfully as a result of
her work. Audiences love her inspired, pragmatic approach to authenticity in business, and her keynotes and seminars are sure to enliven any association meeting.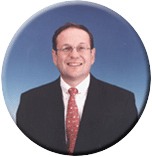 http://www.monetarystress.com The Monetary Stress Institute and The Conflict Resolution Institute

Dr. Gordon founded The Monetary Stress Institute in which he teaches and gives motivational speeches and consulting about how to turn stress into productivity and profit. He also founded The Conflict Resolution Institute, which does consulting, and teaching of how to turn conflict into agreement. Dr. Gordon provides; Keynotes about overcoming challenges as well as special seminars on negotiation and marketing.
David Granirer http://www.granirer.com provides laughter in the workplace presentations to hundreds of organizations in across North America. His work is featured in newspapers and magazines, and on radio and TV internationally. He also coaches speakers on how to captivate their audiences with stand-up comedy.
Kimberly Henrie http://www.kimberlyhenrie.net - strives daily to entertain and inform through her radio program on 99.1 KMTS. As a professional speaker, Kimberly has brought tears and laughter to her audience as she drives her point home. Producers throughout the country have commented on Kimberly's ability and professionalism as a voice talent. Whether you're looking for a radio personality you can listen to, a speaker for your next event or voice talent for your commercial/industrial production - Kimberly Henrie promises to deliver beyond your expectations.
Larry James is President of http://www.CelebrateLove.com . He is on staff with Dr. John Gray, Ph.D. He has appeared on ABC TV's "The View" with Barbara Walters and more than 400 radio talk shows. His "Relationship Enrichment LoveShop," is adapted from his best selling books and is presented as a keynote address, corporate meetings, a spouse program or "men only/women only" sessions at conventions, association meetings, awards banquets, marriage or singles retreats and in churches. Focus: developing close personal and business relationships Larry is a gifted teacher who shares his inspired insight with clarity, style and good taste. ------------------------------- Questions?? Give him a call: 480-998-9411.
C. Mike Jousan http://www.clearcommunication.com offers individual speech coaching, and In-House group training workshop/seminars, speakers, books, video tape series Getting Beyond the 4 Year Old Syndrome, Free Newsletter.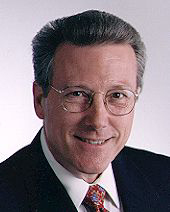 Steve Kaye, Ph.D., http://www.stevekaye.com president of Brains-on Learning, shows leaders how to
take others with them into the future. His presentations are well researched and packed with techniques that work in the real world. You can also expect a fun filled learning experience. He has written two books and a booklet, published over 70 articles, and appeared on radio and TV. He informs, inspires, and entertains.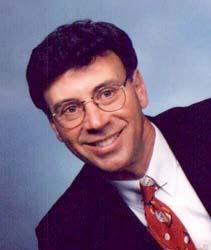 Tom Lagana http://www.TomLagana.com is a dynamic and entertaining seminar leader and keynote speaker who will be an excellent general session or workshop presenter for your corporate or association meeting. He is the co-author of two Chicken Soup for the Soul books with Jack Canfield and Mark Victor Hansen. He has more than 30 years of experience in the corporate world, working with clients throughout the U.S., Europe, and Far East. Tom is a professional member of the National Speakers Association and 1994 recipient of the Jefferson Award for Outstanding Public Service.

Lenny Laskowski http://www.ljlseminars.com Presentation Skills, Workshops, Keynotes & Consultations
Della Menechella - http://www.dellamenechella.com -Dynamic, inspirational speaker provides organizations with high impact and content-rich presentations. Attendees 'learn it today, use it tomorrow' to profit immediately and achieve long-term results. Free Peak Performance Pointers e-zine.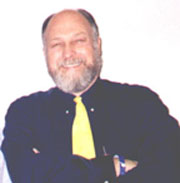 Mike Miller: http://www.greatstoryteller.com is a professional speaker and storyteller whose fresh, unique and exciting brand of entertaining has impacted thousands of groups ranging from major industry and health care to youth and religious. Mike has been called an "Ente-Trainer" by Bayer Corporation and "Positively Carolina!" by WCBD TV2 NBC because his programs and stories are animated, problem-solving, stress reducing, empowering, dramatic,and even FUN! "He's more than a storyteller..He's an adventure!" Teacher, Knoxville, TN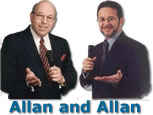 Allan Misch and Allan Kaufman rapidly eliminate public speaking fear. Allan and Allan are exciting speakers and seminar leaders who'll deliver an entertaining, interactive program for your corporate or association event. They're experts with over 40 years combined experience in presentation skills for corporate leaders and others who need to present. They specialize in working with business professionals to: (1) rapidly reduce and eliminate performance blocks such as presentation anxieties, fears, jitters, and stage fright; and (2) speak with confidence, influence, and power. In their eye-opening, jaw-dropping, interactive program No Sweat Speaking(sm), they'll reduce or eliminate some attendees' speaking anxieties in just a few minutes and show all attendees how they can do it themselves! They're also available for individual presentation skills coaching. Check out Allan and Allan's website. Sign up for their free No Sweat Speaking(sm) Ezine and get 2 valuable, FREE reports.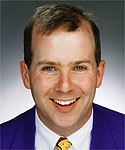 http://www.bradmontgomery.com Brad Montgomery is a corporate entertainer with a message. Using his own blend of Hilarious humor, as well as his Award-Winning magic, Brad reminds us that our lives are supposed to be fun and funny. Great for opening or closing the convention, or even for the after-dinner entertainment. "Because People Learn Best When they are Laughing."

Jan Noyes http://www.howto4u.com Discover how easy it it to create and present your own workshop or seminar.
PowerPoint Presentation Tips http://www.communicateusingtechnology.com
Professional Training Associates - http://www.protrain.com Professional Training Associates publishes career-boosting newsletters for managers (Managing People at Work), office professionals (The Office Professional), Human Resources (Staffing Now) and the entire workforce (Every 1 Counts). Accept our risk-free trial offer. Be sure to check out our leading admin forum and free career building E-newsletters.
Susan Rooks -- Grammar Goddess Susan Rooks is an international speaker, trainer, and motivator. She creates confident and effective communicators through practical and high-energy on-site seminars that focus on grammar, business writing, and interpersonal communication skills. She offers full-day, half-day or LunchLessons (tm) seminars as well as keynotes. Subscribe to her free monthly newsletter at
http://www.GrammarGoddess.com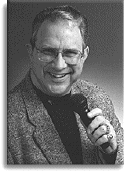 Mike Rounds http://www.roundsmiller.com
Internet Specialist and Futurist

Whether you're planning a keynote presentation, breakout session, seminar, all day workshops, or multi-day training, you want the best presentation possible for your attendees.

Mike Rounds is one of the ten best technology speakers available and is known as The Man Who Translates Technology Into Human

Unlike some speakers who merely talk about a subject, Mike actively lives his. Combining a diverse background with a passion for teaching and platform dynamics guarantees a program that your audience will identify with.

Blending knowledge, humor, and technical competency before audiences of 5 to 5,000 people, in both National and International locations, Mike delivers programs on the Internet and related technologies, Marketing, and Motivation.

Motivational Speaker and Sales Tips
Barbara Sanfilippo, CSP, CPAE is a motivational speaker, author and consultant specializing in sales, service and motivation.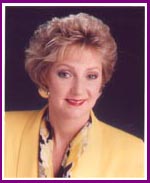 Gloria Starr http://www.gloriastarr.com
Life Strategist, Image and Personal Marketing Coach. Gloria is the author of Want a New Perspective on Your Business....You Are The Message.
Dedicated to magnifying your personal presence and leveraging your career. Keynotes Seminars Workshops
Curt Tueffert http://www.tueffert.com Curt Tueffert is an up and coming speaker with energy and intensity to make your next meeting a success.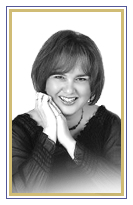 Lisa Hepner http://www.lisahepner.com
Lisa Hepner specializes in "embracing the spiritual in every day moments." She is the author and compiler of a book titled Peaceful Earth: Spiritual Perspectives on Inner Peace & World Peace. Hepner is a master storyteller using props, vocal variety, audience participation and humor to illustrate spiritual principles. She gives people simple tools to help them embrace inner peace and manifest world peace and she is the ONLY speaker who actually gives MONEY to audience members! She has studied spirituality for over ten years.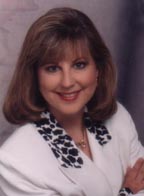 Anne Warfield http://www.impressionmanagement.com professional motivational keynote presentations, training and coaching on effective communication, leadership and impression management. Anne's expertise is utilized by people and companies who want to differentiate themselves by:
Communicating so people WANT to LISTEN to you
Giving presentations that get results
Negotiating without playing games
Motivating teams and raising accountability
Closing more sales by reading what the other person is thinking but not saying
Creating a visual image that matches how you want to be perceived Communicating vision, strategy and goals clearly
James A. Ziegler -- Sales Trainer-Professional Speaker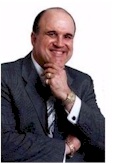 ZIEGLER DYNAMICS -- THIS MAN MEANS BUSINESS

James A. Ziegler, an accomplished professional speaker, sales trainer, marketing expert and featured magazine columnist.

At home with small groups or audiences numbering into the thousands, Ziegler is a high-content, been-there, done-that, knows what he's talking about kind of speaker.

Ziegler is a working executive, traveling more than 250 days a year speaking, training and consulting, James A. Ziegler will relate to your audience...and, more importantly, they will relate to him.

An incredibly quick read, Ziegler can look at any sales operation and immediately make recommendations that will increase sales and profitability.

Ziegler relates well to sales, marketing and executive
audiences with expertise in...
SALES MANAGEMENT
EXECUTIVE SALES AND SALES PROCESSES
BUSINESS MARKETING AND ADVERTISING
INTERNET MARKETING APPLICATIONS
DATABASED MARKETING AND NETWORKING
FUTURE TRENDS
FOLLOW-UP AND CUSTOMER-TRACKING
BUSINESS START-UPS
CHASING SUCCESS
James A. Ziegler is available for keynote speeches, custom sales seminars, annual meetings and retreats, sales processes consulting and evaluation, onsite training.
Motivational Keynote Speakers. Net
Motivational Keynote Speakers - Speaker topics include:
Customer Service, Leadership, Culture, Change, Empowerment, Reward, Conflict Management, Self Esteem.
Ziegler's signature speech...
"There's Nothin' You Can't Sell Your Way Out Of"
is motivational, informational, humorous and thought-provoking

ZIEGLER DYNAMICS
1244 Beaver Ruin Rd Suite 300
Norcross (Atlanta), Georgia 30093
(800) 726-0510
(770) 921-4440
please visit our websites at
www.zieglerdynamics.com or www.incrediblesales.com
Email ZieglerSS@aol.com

Excel Speakers. A specialist provider of after dinner speakers and motivational speakers. Their motivational speakers are some of the most successful worldwide and their range of after dinner speakers is vast.
Finding Love After 50
The premiere website for middle-aged and senior singles seeking dating
and relationship information
Corporate Team Building Exercises to Improve Office Teamwork:
Building Your Team.com offers free tips and exercises to help you build a stronger, more confident team.
Public Speaking Training and Leadership Development:
The Leader's Institute offers leadership, public speaking, and organizational development resources for you and your company.
Public Speaking Training and Management Development Course:
The High Impact Leaders program offers leadership, public speaking, and organizational development resources for you and your company.
Public Speaking training and Presentation Seminar:
The Fearless Presentations public speaking course literally helps people overcome the fear of public speaking overnight.
Public Speaking with Paul Evans
Paul Evans is the creator of Instant Speaking Success http://www.instantspeakingsuccess.com. He helps companies and individuals reach "Wow!" in their visual, verbal, and written communication - he can help you too. Begin by signing up for his free public speaking ezine the Instant Speaking Success Letter. Next, learn ways to overcome the fear of public speaking by putting together perfect presentations in seven simple steps.
Presentation, Communication and Leadership skills
Impact Factory provides people skills training that offers options, choices, changes in perspective and attitude and the sort of 'Aha' experience that allows quick and radical development. We cover presentation skills, communications skills and team building, through to leadership and executive coaching for individuals.
Mike Moore: A humorous, entertaining and compelling speaker.
Subscribe to speaker Mike Moore's monthly newsletter "ProfitableSpeaking" ( no charge) and receive a copy of " How to Use Humor in Public Speaking" http://www.speakforprofit.com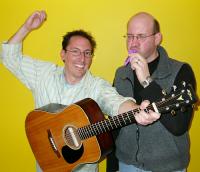 The Secrets To Radio Success
You can learn publicity in many places but how do you sell yourself and follow through with great interviews, everytime? Wayne Kelly is a veteran radio host who's interviewed celebrites, authors, and almost every gadget maker in the world. For the first time he is sharing the inside secrets to getting on the radio and being a super success!
Public Speaking - Information on public speaking including tips to effective public speaking, techniques of public speaking, fear of public speaking, public speaking course, public speaking training, public speaking skills, public speaking topics, public speaking jokes, and public speaking career.
Family Business Speaking Tips
Understand what makes family business owners tick, what will motivate them to action. Learn the 4 phases of a family business and the 5 "flash points" that cause them to grow dramatically or stagnate and cease to exist. Position yourself as the go-to person in the market that represents 89% of the companies in the U.S.
Learn how to sell your information products at seminars. http://www.Speaking-For-Profit.com
There are 15 seminar centers in the US that are constantly hiring speakers on a variety of topics. They pay you to give your presentation, PLUS you can sell your books, audios and other information products. Discover what it takes to make money from this tactic.
One-day Training Courses
One day training courses in personal development, business improvement, sales and marketing. Courses can be delivered in-house or at purpose-built facilities in Manchester, England.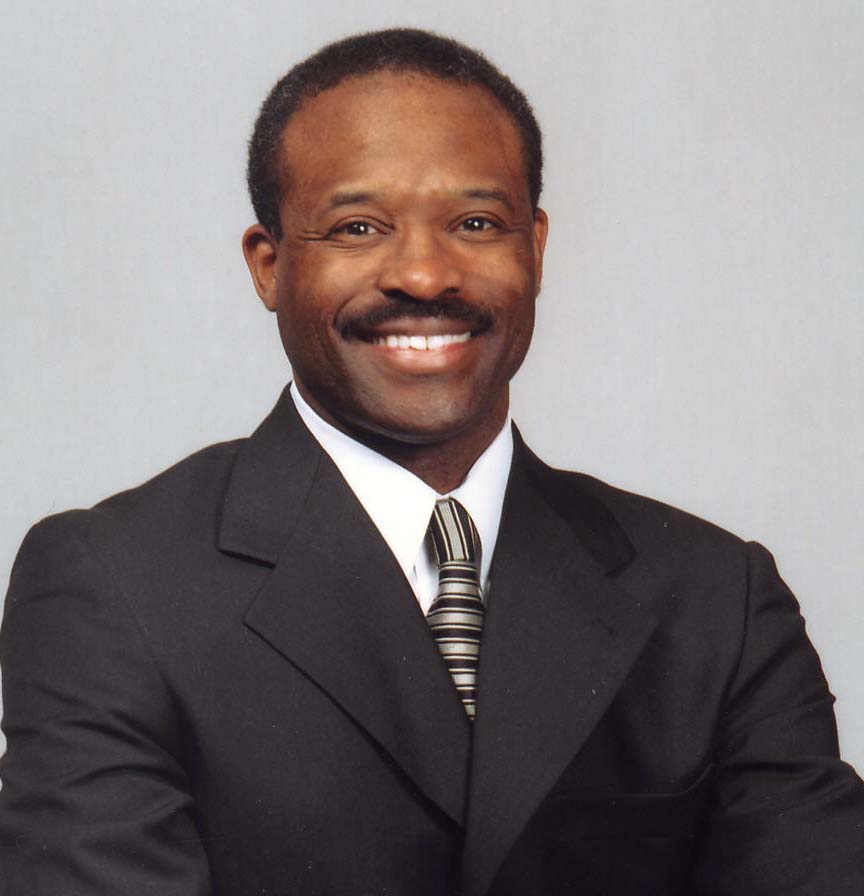 Speaking Smart Reginal Smith is a dynamic, award winning speaker and writer. He speaks to organizations about leadership in the new millennium. He is on a mission to create the empowered workplace. Increased profitability of the organization is directly related to innovation. Innovation is the result of workers who feel empowered. Reginal's dynamic training programs are centered on the concept of fostering an environment of innovation and team work. Reginal has been featured on over 200 radio and TV programs. His "Speaking Secrets for the Bored Room" book is a corporate best seller for organizations seeking to increase the level of communication and team work performance. Reggie brings a mix of fun, humor and wisdom to his presentations. He speaks to heart of the organization. Reggie Smith is available to speak at your next event.
Alliance for Smart Speakers
This site has over 500 special speaking techniques and tips. It is a resource for public speakers